BAJ was founded with the vision to be Indonesia's leading company in Asset and Pipeline Integrity of Oil & Gas, Power Generation, Petrochemical and Infrastructure through technical and commercial competency, professionalism, standardized quality, and customer satisfaction.
Won CICO's (Chevron Indonesia Company) contract for External Corrosion Project against more established & more experienced competitors. Won EMP Bentu.Ltd tender for Pipeline repair against more established & more experienced competitors.
Three Winning Principles:
Delivering service to customer in timely professional manner, with high regard to quality and safety standard
Focusing on human resource development, by improving recruitment standard, providing a continuous training, enhance professionalism, innovation and competencies to achieve employee prosperity and sense of belonging to the company
Prioritizing local resources in every project execution at maximum level
Our Core Services
Asset Operation & Maintenance Specialist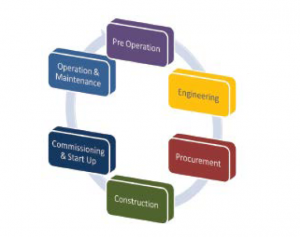 BAJ Focuses on modern, integrated asset maintenance solutions for customers, providing four core services:
Inline Inspection Services.
Corrosion Control & Engineering Services
Cathodic Protection System
Pipe Repair & Maintenance
Integrated Asset & Pipeline Integrity Service Provider
Office base: North America (USA)
621 Lockhaven Drive, Houston, TX77073
Specializingin Pipeline Technologies: Clock Spring is the world's leading manufacturer of permanent and temporary pipeline repair solutions using composites.
Office base : Edmonton, AB Canada 1575-90 Avenue, Edmonton, Alberta T6P 0E2
Apache Pipeline is a Leading Manufacturer of pipeline cleaning and maintenace equipment. Produce and supply a complete line of Pigs and Pigging equipment for oil, natural gas adn industrial pipelines around the world.
Management
Young, Ambitious Team With Complementary Expertise
Do You Have A Construction Project We Can Help With?